PURE NEW MEDIA is a digital advertising agency which builds up the brand with the dynamics of the online world and aims a continuous stance. PURE NEW MEDIA puts sustainability at the center of online communication.
Pure New Media hears its customers, captures their expectations and provides the right solutions with a creative perspective. It builds up the discourse of the brand with the dynamics of the online world, aims to form a constant online communication for the brand, acts in order to provide sustainable interactivity.
Pure New Media hears its customers, captures their expectations and provides the right solutions with a creative perspective. It builds up the discourse of the brand with the dynamics of the online world, aims to form a constant online communication for the brand, acts in order to provide sustainable interactivity.
ANALYTICS
ANALYTICS
CONTENT MANAGEMENT
CORPORATE TRAINING
COUNSELING
DEVELOPMENT
E-COMMERCE
E-MAIL MARKETING
FOOTER MARKETING
HOSTING
MOBILE MARKETING
ONLINE MARKETING
SEARCH ENGINE MARKETING
WEB DESIGN
ANALYTICS
Web analytics is the study of online behaviour in order to improve it. There are two categories; off-site and on-site web analytics. Off-site web analytics refers to web measurement and analysis. It includes the measurement of a website's potential audience (opportunity), share of voice (visibility), and buzz (comments) that is happening on the Internet as a whole.
On-site web analytics measure a visitor's journey once on your website. This includes its drivers and conversions; for example, which landing pages encourage people to make a purchase.
Competitor Analysis
Regular Competitor Reports
Target Audience Online Analysis
Web Analytics & Reports
Web Trends
CONTENT MANAGEMENT
Digital information is generally referred as content. Content management, in this sense, is a set of processes and technologies that support the evolutionary life cycle of digital information. It can be in the form of text (documents), multimedia files, (audio or video files) or any other files.
CORPORATE TRAINING
Corporate training includes seminars for understanding the digital world and taking the right actions which would formulate the right solutions.
Online Advertising Seminars
Search Engine Marketing Seminars
Social Media Seminars
Visual Communication Seminars
COUNSELING
Counseling can be explained as coaching when a brand needs advice in any marketing strategy with or without the application of that certain strategy.
Corporate Online Communication Strategies
Media Planning
DEVELOPMENT
Web development refers to the non-design aspects of building websites among professionals. It actually is a broad term for any activity related to developing a website.
The development ranges from developing the simplest static single page of plain text to the most complex web-based internet applications, electronic businesses or social network services. This can be e-commerce business development, web design, web content development, client-side/server-side scripting and web server configureation.
Application Development
Database Design
Database Management
Interface Development
Rich Internet Applications
E-COMMERCE
E-Commerce (electronic commerce) is the buying and selling of products and services over electronic services systems such as Internet and other computer networks.
Building eCommerce Sites
Payment Gateway Integration
E-MAIL MARKETING
In its broadest sense, e-mail marketing is every e-mail sent to a potential or current customer. It is a form of direct marketing using e-mails as a means of communicating commercial messages to the audience.
E-mail Design
Opt-in Email Distribution Services
E-mail Marketing Reports
FOOTER MARKETING
Footer marketing is a communication tool for people who send broad number of e-mails everyday. With every e-mail, it introduces a certain project, a certain message to the reciever.
HOSTING
Hosting is a service running Internet servers, allowing organizations and individuals to serve content to the Internet. In other words, it is a way to keep the website live and viewable on the Internet.
Domain Registration
Domain Management
Email Hosting
MOBILE MARKETING
Mobile Marketing describes marketing on or with a mobile device like a mobile phone.
SMS, MMS
Mobile Applications (Symbian, Window Mobile, iPhone, etc.)
Mobile Games
ONLINE MARKETING
Online marketing, in the simplest form is the marketing of products or services over the Internet. Internet has an interactive nature, providing instant responses and eliciting them. That is why Internet marketing has a broad scope as it refers to digital media (Internet, e-mail, wireless media).
Advergame
Seeding Services
Social Media Strategies
Interactive Campaign Design
Interactive CD/DVD
SEARCH ENGINE MARKETING
Search Engine Marketing (SEM) is a form of Internet marketing seeking to promote websites by increasing their visibility in search engine result pages. Search Engine Marketing includes search engine optimization, paid placement and paid inclusion.
Search Engine Optimization (SEO)
Pay Per Click Campaings (PPC)
WEB DESIGN
Web page design is a process of conceptualization, planning, modeling and execution of electronic media content delivery via Internet. The intent is to create a website, displayed by a web browser or other web-based graphical user interfaces. It covers design, construction and management of the users of the website or the interface design.
Website
Microsite
Intranet / Extranet
Banner
Please
click here
to download the presentation in PDF format.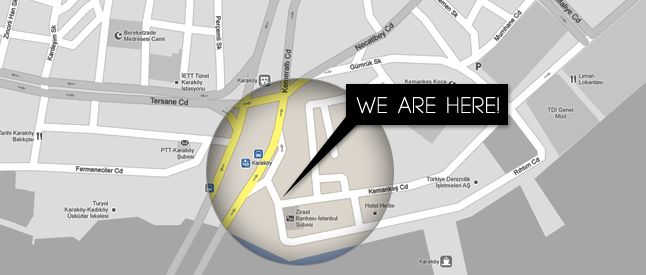 Necatibey Cad. Karaköy Meyd. Karaköy Palas No:4 Kat:4
BEYOĞLU / İSTANBUL
0212 252 87 27 (PHONE)
0212 292 42 27 (FAX)
14.08.2018

Pure New Media Continues to Accelerate

TOFAŞ has recently finalized its search for digital and social media communication agency. Led by Fiat, TOFAŞ has returned to Pure New Media along with all brands under its roof.
One of the leading establishments in Turkish automotive industry, Tofaş has selected its new digital agency for all its brands. In this new era, Tofaş has decided to continue its journey with Pure New Media for digital projects and social media account management regarding all the brands that is represented under its roof such as Fiat, Alfa Romeo, Jeep and many more.
25.07.2018

Pure New Media welcomes two new brands.

Pepsi and Ruffles choose Pure New Media as their Digital Communication Agency PepsiCo., one of the biggest players in food and beverage industry that operates more than 200 markets, selected Pure New Media as its digital communication agency for Pepsi and Ruffles.
Both brands decided to entrust Pure New Media with their digital projects and management of social media accounts in the new period.
01.09.2017

Huawei Chooses Pure New Media As Full Service Communication Agency!

Huawei, global technology giant that operates in more than 140 countries, finalized its conquer by agreeing with Pure New Media. Huawei attracts great attention with its newest phone models and is also the service provider of 85% of 4,5G infrastructure in Turkey. Huawei is one of the most ambitious players in the smartphone market…
ATL, BTL and digital communications of Huawei and its products will be carried out by Pure New Media as the winner of this conquer. In addition, the strategy and management of the Huawei social media accounts will also be under the responsibility of Pure New Media.
12.08.2016

The Name of The Final is PURE!

We are honored to be named as finalists in four different categories of Digital Communication Awards this year, with two of our projects: Turkcell's "Letters To Gallipoli", where unsent letters from the trenches of war had turned into a forest after a century; and Allianz Yolda's ground-breakingly succesful viral video "Berke".
05.04.2016

New Client: Istanbul Chamber of Industry

Social media communication of Istanbul Chamber of Industry will be managed by us.
09.11.2015

Delicious News from Bolulu Hasan Usta

Bolulu Hasan Usta is an expert at making delicious desserts. They use real ingredients to create real food. And from now on, we will create their social media posts as Pure as we can! Keep an eye on us for mouthwatering visuals and genuine content. We will try to take as many photographs as we can before we start eating them!
02.10.2015

Sırma: A New Story In Each Bottle

You have seen them at the stores and at the restaurants. Maybe you have even tasted them! But you have never been a part of their story before. Follow Sırma's social media accounts to read the stories and become a part of their world. You will never look at a Sırma bottle the same way again!
15.06.2015

Award winning "1 Story of Us"

We have been awarded the first prize of the prestigious Golden Compass Awards in "Digital Media / Social Media" category with our Allianz Turkey "1 Story of Us" project. Ayhan Sicimoglu cooperated with us to make a pleasant surprise to Allianz board members, and turned company headquarters into a festival place. The result is an award winning fun video!
13.01.2015

Robopure

Our brand new virtual robot Robopure is now online! Visit our Facebook page every day for a fun suggestion to accomplish that day. No more boring New Year resolutions!
07.01.2015

Philips: Nothing's Tough for Us

A magical Vine campaign we created for Philips: Nothing's Tough for Us. It has three magic Vine videos in which brand new Philips Marathon Ultimate vacuum cleaner does an impossibly perfect job of cleaning mess! Users get to share their own mess too!
07.01.2015

New Year Surprise from OPET

Our Facebook campaign for OPET welcoming 2015 is online! Users share their New Year wishes and get a chance to win one of 1000 gasoline vouchers valued 50 TL each.
15.12.2014

Vogue & GQ in the house

Vogue and GQ magazines chose us for their new website projects. We will be creating the most chic and shiny websites for both magazines very soon!
15.12.2014

Allianz - Becoming 1

We created two special short videos for Allianz. Well known football commentator Okay Karacan and birth photographer Ferhan Saral talked about how we "become 1" at a football match and at a birth event.
12.12.2014

Allianz - Lang Lang Tab

Allianz organized a magnificent concert for world famous pianist Lang Lang. To make this classical music event an even bigger one, we created a Facebook tab for the occasion and broadcasted the concert live online.
18.08.2014

Opet Traffic Detectives

We have created the Facebook application of OPET's social awareness project "Traffic Detectives", which gives millions of children all around Turkey the consciousness for traffic rules.
11.08.2014

Samsung Fridges

We created a responsive and modern microsite for Samsung, to promote their brand new fridge series. Comprised of three main categories, the mobile friendly microsite presents Samsung technology with extra-large visuals and a super easy to use interface.
22.07.2014

Hangisi Haklı?

For Samsung's new washers, we have created a website called "Hangisi Haklı?" (Who is right?). What happens when daughter-in-law and mother-in-law start a rap battle about household chores? Visitors watch our fun videos and then decide who is right. They also share their own stories and have a chance to win one of three state-of-the-art Samsung washers!
20.07.2014

Pursu.com.tr

For Pursu, one of the leading bottled water brands of Turkey, we designed a brand new corporate website that is sleek and modern. Apart from reaching corporate information and Pursu products, users can also use the special calculator on the website to see how much water they need to drink in a day, based on their gender, age, and other personal details.
18.07.2014

Mogaz Otogaz Git Git Bitmez

We created a fun and exciting micro site where users go on a never ending journey with Mogaz Otogaz LPG. It is not only the joy of driving, there are great gifts awaiting on the way to the target as well!
24.06.2014

Racing with Citroen!

We have created an interactive microsite campaign for Citroen Turkey, where users answer questions about WTCC and Citroen team. Winners may go to Belgium WTCC, or win one of many amazing prizes!
24.06.2014

Tıpatıp Annesi

We have created a very special app on Aygaz corporate Facebook page for our beloved mothers' day. Users tried to pick the right child among four, that belongs to the mother shown! They could upload their own mother&child photos too! Those who were successful have won one of 3,000 saplings as a present.
12.05.2014

Allianz GMFK

This is the third time we make young football lovers' dreams come true. Those who upload a video showing their football talents will have the chance to visit Munich and be a part of Allianz Football Academy in Germany!
03.02.2014

Aygaz.com.tr

Yet another boring corporate website NOT! We have introduced the brand new Aygaz website with state-of-the-art web technologies. The result is a colorful website with lots of energy and vibe, which we think is very suitable for the energy powerhouse of Turkey.
03.02.2014

FIAT 2014 Calendar

Here we are, with the brand new FIAT Calendar! This year Didem Soydan joined our project with her beauty, and we shot her in several settings so that FIAT lovers could create their very own calendar experience!
02.02.2014

Every photo has a story

Yes indeed! Not only we conveyed users' photos, but also we wanted those stories to be evaluated by professionals. Our innovative Instagram integrated Allianz campaign attracted such a big attention and in the end, a photography lover won a professional camera.
17.04.2013

Win with Allianz!

Are you an Allianz customer? Then you are in luck! It takes a couple of clicks and a simple form to be eligible for winning one of many superb prizes on this Facebook app we made for Allianz. Ain't it easy?!
17.04.2013

Win with BES!

The world's first private pension themed interactive quiz show "BES ile Kazan" (Win with BES) is now online. It is a part of our very well received Allianz Emekli.TV project. Just answer 10 simple questions and you could win a fantastic prize!
17.04.2013

Give up and win with Samsung!

What could you let go in order to win a brand new Samsung Smart TV? Your hair? Your record collection? Or maybe your boy/girlfriend! Samsung followers share what they would give up on our new Facebook app and those who are voted the most will win a state-of-the-art Smart TV from Samsung. Why wait? Just give up and win!
14.02.2013

"Beko ile Olur" On Air!

We made it happen for Beko! Our special St. Valentine's Day project "Beko ile Olur" goes live and starts matching hidden admirers. This is the perfect opportunity for those who cannot open up their hearts!
28.12.2012

A Sweet Facebook App

Yet another quiz app but with lots of extra sweetness this time! We have created the Facebook app "Honey Questions with Sweet Answers" for Balkovan, the leading honey brand of Turkey. Those who answer 10 questions and invite their friends will have the chance to win one of 100 prizes. Isn't it sweet indeed?
05.12.2012

Pocket the iPhone 5 with our new app!

We came up with a simple yet effective Facebook app idea to spread the word for iPhone 5 launch by Turkcell. 10 folks who fill out the simple form and invite their friends to the page could win the new iPhone 5 from Apple. There are many discount coupons as well. Did we say 'simple'?
13.11.2012

Emekli.TV On Air!

We have created the world's first "private pensions" themed internet TV channel: Allianz Emekli.TV. An all-in-one fun portal for exclusive news, weather and entertainment. There are marvelous prizes too!!
03.09.2012

The Legend of "300 Sigortalı" is here!

Our latest project is all about courage and wisdom. "300 Sigortalı" is a unique Facebook app for Allianz Turkey in which the users gather their armies and write their own destiny. In their fight against risks, followers of Allianz come together to earn ranks and badges while winning prizes!
02.08.2012

Fast Fingers Win With FIAT!

An exciting racing game for FIAT on Facebook. Users choose their favorite FIAT car to race with their friends. Those who type fastest would win the competition and receive great prizes.
31.07.2012

New client: Altıparmak

The leader of honey sector in Turkey, Altıparmak has chosen Pure New Media as its digital communication agency. Having the most recognized brands of honey in Turkey like Balparmak, BinbirÇiçek and Balkovan under their roof, Altıparmak's entire digital communication is in our safe hands now! Sweet!
05.07.2012

Our favorite project: Pure on vacation!

Our favorite project: Pure on vacation! We have created a special website for our beloved clients to decide on our vacation plans! They clicked and gave their revisions for our holidays. We are really addicted to revisions!
22.06.2012

Pure success: The Best Website Award in Golden Spider Web Awards

We are very proud -once more- to announce that our highly acclaimed "Fiat Calendar 2012" project is selected as the "Best Website" at the 10th Golden Spider Web Awards in Istanbul. Thanks a million to our brilliant staff, marvellous client Tofas and the Awards committee as well as those who had created thousands of unique calendars on www.2012fiattakvimi.com so far. We do our "thing" as "best" as possible, and get happy when it is appreciated. Stay tuned for more from Pure.
18.06.2012

1 Gold and 4 Silvers at The Communicator Awards 2012

Not one, not two, and not even three... We have received 5 prestigious awards from The Communicator Awards 2012! Our "Fiat 2012 Calendar" seized the "Gold Award of Excellence" in Interactive Multimedia category, while "Turkcell Internet Festival" brought home the "Silver Award of Distinction" under the same heading. "Fiat 2012 Calendar" received also two silvers in "Online Advertising & Marketing" and "Online Viral Video" categories. Finally, our "Tarz Ikizi" microsite for Fiat 500 was awarded with the "Silver Award of Distinction" as well. While we thank the jury for their appreciation, credits go to our brilliant staff and dedicated clients!
27.02.2012

Bronze Hat-trick at the Mixx 2011 Awards

We have scored 3 bronze awards at the Mixx Digital Advertising Awards. "Turkcell Internet Festival" brought home two bronzes for the "Rich Media Display Ads" and "Brand Awareness and Positioning" categories. We won the third award with Allianz "Create Your Own Turkish Movie" campaign for the "Interactive Videos and Online Films" category. Congratulations to all our staff for their hard work and our clients for their faith in us.
20.12.2011

The Season Gets Hotter!

On the second year of Fiat Calendar Shoot, the girls are cuter, the cars are hotter and the shoot is even cooler. So get online and show your photography skills.
20.12.2011

Partners in Style!

Do you want to meet your partner in style? Enter our style test, get entertained and get set up with your style twin Fiat 500. But be wary about how you answer, the microsite is a little emotional.
20.12.2011

Do you leave a mark behind you?

To communicate the hip Fiat 500, we have designed a microsite with Foursquare connect where users could get their last 25 check-ins visualised and then share it with friends to see who's been the hippest lately.
20.12.2011

The Biggest Online Festival

Turkcell Internet Festival wasn't shy of amuzement. Live concerts, live matches, games and much more. Join the festival, enjoy and win prizes.
18.07.2011

We have chosen Turkcell's next child-star!

We have concluded Turkcell's latest Facebook application Yıldız Cellocanlar. This means that the quest for Turkcell next child star is over. We are proud to have found our winner and we would like to congratulate all the participants.
14.07.2011

Allianz made a safe bet and chose Pure

We are proud to announce that Allianz Sigorta is our newest client. We hope to serve them many years and come up with the most creative works as their new digital communication agency.
29.06.2011

We have won the honorable mention at Kristal Elma Awards!

Last year's hot campaign "FIAT 2011 Calendar" just got hotter. Our photoshoot project got an honorable mention at the Kristal Elma Awards. We have to thank the FIAT models and the beautiful girls for our success. We hope to come back with an even more exciting calendar project for 2012.
16.06.2011

We have won two Golden Spiders!

At the 9th Golden Spider Web Awards, we have won two awards for the works we did for our client FIAT. On the "Video Websites" category FIAT 2011 Calendar website brought us the golden spider. And on the "Automobile" category we took second place, fortunately the award was still a golden spider.
16.01.2013

General Application

PM

AM

SM

AD

CW

Sn.Back-End.Dev.

Sn.AS.Dev.

Sn.Front-End.Dev.

If you are familiar with the above abbreviations, no need for further details. You could be the person we are looking for.

In order to apply, please send the abbr. title along with your resume.